March 27 to 29, 2019, in Heidelberg

The E-Science-Days 2019 "Data to Knowledge" take place on March 27 to 29, 2019, in Heidelberg. While the focus of the first E-Science-Days in 2017 was on the theme "Managing Research Data", the new event comprises new facets related to research. The view on data is complemented by the quest for the knowledge contained in the data. The central questions of the E-Science-Days 2019 are:
How is new knowledge obtained from data?
How is the knowledge shared and preserved?
Research data management continues being a major topic of the E-Science-Days. Furthermore, the new event seeks to connect concepts, techniques, infrastructures and services with researchers and the knowledge and insights gained from data.
 

  Follow us on Twitter.
 
Link to the E-Science-Days 2017.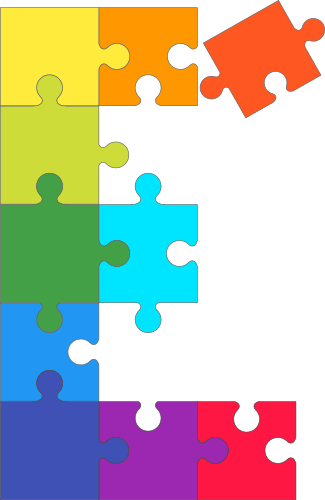 Paragraph New
Tandem-Talks
Tandem-Talks are a joint speech of both researchers and representatives of the infrastructure departments. This brings up the opportunity to look at the conference motto "Data to Knowledge" from two sides: While the infrastructure departments represent their view on concepts, progress and services in the context of research data management, researchers will emphasize their demands and the benefits for science resulting from the tandem. Even though the Tandem-Talks are open with regards to subject matter, it should be focused on the conferences key questions.
Technique-Track
The Technique-Track presentations address technical issues, conceptual approaches and their precise implementations. For this event we'd like to invite all technology enthusiasts to dive into the world of information technology (with all its features and bugs). Speakers may look forward to present their talk to a technically versed audience, which is also familiar with the concepts and requirements of IT-services in scientific context. Presentation will be complemented by emphasizing the techniques benefits for science.
E-Science-Fair
The E-Science Fair comprises the following presentations possibilities:
Booths and conversation tables will provide exhibitors the opportunity to introduce and discuss their topics.

Demo-Tables are available for presentations of concrete project implementations.

In five-minute Lightning-Talks speakers are invited to give a brief talk about a E-Science related topic. Please register yourself with your name and the talks title.

Birds of a Feather provide room for spontaneous gatherings and the discussion of common areas of interest.
Panel Discussion
The conference will conclude with a panel discussion. Panelists of various institutions will discuss their conceptions of a conference relevant topic. The precise topic will be announced shortly.
Organizer