March 4 - 5, 2021- Online conference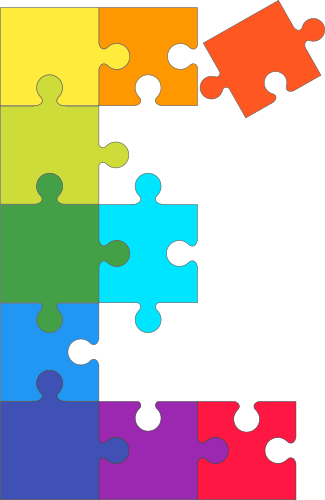 News:
Registration for the workshop is closed.
the registration as participant is closed.
Call for Contributions is closed.

the conference will take place on 4th and 5th of March 2021

the conference "E-Science-Tage 2021" will be held

online this year (without participation fee)

notification of acceptance will be send to the authors in the week commencing 18 January 2021.
The E-Science-Tage 2021 "Share Your Research Data" will take place from Thursday 4th to Friday 5th March, 2021.
By sharing research data, scientists benefit from reusing existing data sets in order to increase the efficiency of scientific progress. Data exchange creates more transparency and can be viewed as a quality assurance measure.
In addition sharing research data brings new collaborations, which can promote gaining knowledge. All these aspects will serve good research practice and ensure the high quality standard in research.
Throughout the E-Science-Tage 2021, we intend to address the following questions:
What are the benefits and the risks of sharing research data?

How can sharing data help to achieve more transparency?

How can sharing data improve research quality and contribute to scientific progress?

What role do digital infrastructures play for the accessibility of data sets?
The exchange of research data brings the great opportunity to build bridges, improves quality and ensures that knowledge is gained. We are pleased to offer the E-Science-Tage 2021 as a platform to focus on this important aspect of research.
The conference comprises the following event formats:
Paragraph New
Tandem-Talks
Tandem-Talks are a joint speech of both researchers and representatives of the infrastructure departments. This brings up the opportunity to look at the conference motto "Share Your Research Data" from two sides: While the infrastructure departments represent their view on concepts, progress and services in the context of research data management, researchers will emphasize their demands and the benefits for science resulting from the tandem. Even though the Tandem-Talks are open with regards to subject matter, it should be focused on the conferences key questions.
 Technique-Track
The Technique-Track presentations address technical issues, conceptual approaches and their precise implementations. For this event we'd like to invite all technology enthusiasts to dive into the world of information technology (with all its features and bugs). Speakers may look forward to present their talk to a technically versed audience, which is also familiar with the concepts and requirements of IT-services in scientific context. Presentation will be complemented by emphasizing the techniques benefits for science.
Poster Session
Poster session offers both infrastructure facilities and e-science projects an opportunity to introduce their projects.
Lightning-Talks
In five-minute lightning-Talks speakers are invited to give a brief talk about a E-Science related topics.
Workshops
Workshops offer the possibility to present services, tools or projects with practical use in a scientific context. We gladly invite experienced individuals, Researchers and infrastructure establishments to submit their workshop Concept.
Panel Discussion
The conference will conclude with a panel discussion. Panelists of various institutions will discuss their conceptions of a conference relevant topic. The precise topic will be announced shortly.